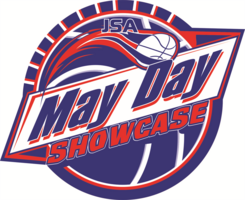 JSA May Day Showcase Venues
May 18-20, 2018 Conway, Arkansas
Messages
Register today & book your hotel rooms for the 19th Total Knock Out (TKO) Basketball Championships in Memphis, TN on May 24-27, 2019. Visit www.jsabasketball.com to register & book your rooms. Any question call 901-337-6433 or email tkobasketballevents@gmail.com
Attachment
5/1/2019 1:44 PM
Register NOW and Book your rooms NOW because you know this event will sale out fast and the DISCOUNTED rooms for this event will go even FASTER!!!
Register NOW at www.jsabasketball.com
Attachment
4/4/2019 9:33 AM
Register today & book your hotel rooms for the 19th Total Knock Out (TKO) Basketball Championships in Memphis, TN on May 24 - 27, 2019. Visit www.jsabasketball.com or call 901-337-6433 for more info & to register.
Attachment
3/20/2019 7:48 AM
Visit the official website for venue information.
---
All event related questions should be directed to David Bowser at registration@jsabasketball.com or call 901-337-6433.
YOUTH BASKETBALL EVENT, TOURNAMENT AND LEAGUE DIRECTORY
Market your event by submitting it to our directory.
Submit Event