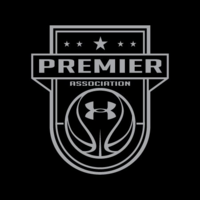 Under Armour Premier Association National Championships
July 27-29, 2018 Westfield, Indiana
Messages
Description
SCHEDULE WILL POST TUESDAY BY 5pm The Under Armour Premier Association National Championships is the capstone event for the 2017-2018 girls basketball season. We're excited to bring this event for the first time to the end of the recruiting calendar and to the heart of basketball country. The Pacer Athletic Center is among the finest basketball facilities in the country and Indianapolis, arguably, has the most and finest high school facilities in proximity to the PAC campus. Eight courts will be played in our host location under one roof and the offsite courts will be within a 1.5 mile drive in facilities will a minimum of four courts. The UA Premier Association is made up of member organizations of the Premier Team Network. PTN is committed to development, scholarship and community. We are a group of professionals committed to the student athlete and we serve as a partner to the high school and collegiate scholastic coaching communities. Our events are loaded with nationally competitive programs that play good, team basketball in an environment of sportsmanship and competitiveness.
Tournament
All teams
Girls: 12th, 11th, 10th, 9th, 8th, 7th
entry fee
5 game guarantee
Exposure Certified event
Location
The Pacer Athletic Center
200 E 186th St A
Westfield

,
IN
,

46074
Directions
General Information
All teams will play in a guaranteed five games.

Due to the format, each team will play one game on Friday and two games each on Saturday and Sunday. Games will start at 1pm on Friday and 9am on the other two days.

GPFH is approximately 35 minutes from the Indianapolis Airport first on divided 6 lane highway then on the interstate. The last game will conclude no later than 530pm.

Discounts available for Premier Team Network affiliates.

Divisions from 12U-17U at all levels.

One national division, which is open and limited to 32. These are for the most competitive teams not in the Cup Series. The event will also include age/talent specific divisions in this order:

Elite Red, Elite Blue
Open Red, Open Blue
Select Red, Select Blue

Typically the Elite division will be 16/17 teams. The more competitive teams will play in the red division. There may be a few 15s in this bracket that are nationally competitive and want to play up. Blue is for regionally competitive 16/17 teams and for 15s playing up.

Open Red is usually the top 15s and a 16 or two that needs to play down. Open Blue will be more regionally competitive 15s and top level 14s.

Select Red is typically 14s and a few nationally competitive 13s
Select Blue is typically top 13s and a few more regionally competitive 14s.

THIS IS A STAY TO PLAY EVENT
CLICK HERE FOR HOTELS



NCAA Requriement for coaches and players

In order to sit on the bench, you will need a USA Basketball Gold License link: www.usab.com/ncaalicense. Link to the new BBCS for coaches and athletes to register: http://bbcs.ncaa.org. Link to the ECAG user manual so coaches and athletes have access to guidelines, legislation and step by steps on how to use the new BBCS: www.ncaa.org/basketballcertification.





NCAA Certified
Verify that this event is NCAA certified by visiting certified basketball events and summer leagues on the NCAA website.
All teams participating at an NCAA certified event must register online prior to reporting to participate in the event. Failure to register and submit all required information will result in a team being denied participation in all NCAA certified events. Coaches are expected to keep their online rosters updated.
All individuals who are involved in coaching activities at a NCAA certified event must renew their USA Basketball Coach License and be approved by the NCAA prior to participation in the event. This must be completed in order to sit on a bench at any NCAA certified event.
---
All event related questions should be directed to Bryan Alexander at premierteamnet@yahoo.com or call 317-408-0513.
YOUTH BASKETBALL EVENT, TOURNAMENT AND LEAGUE DIRECTORY
Market your event by submitting it to our directory.
Submit Event