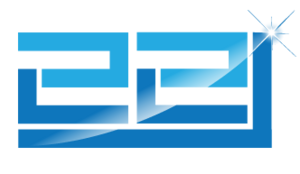 2019 Live Like Josh 3x3 Tournament
August 24, 2019 Grapevine, Texas
Messages
Hi Everyone!
The schedules are live and we have multiple ways to get your information.
Here are the general division start times.
5-6th Girls - 9:20am
5-6th Boys - 9:20am
7-8th Boys - 9:20am
9-10th Boys - 9:20am
11-12th Boys - 9:20am
Old School(40+) - 9:20am
Open(18+) - 12:15pm
Please check-in at least 10 minutes before game start time. It is important to be at your court on-time.
To get the latest interactive schedule information check out our schedule page
HERE
.
To get the latest bracket information check out our real-time championship bracket page
HERE
.
You can also get multiple downloadable schedule reports on our documents page at
HERE
.
We will update scores after each game and all team "followers" will get notifications. The brackets will update in real-time so be sure to keep refreshing for the latest information.
Thank you so much for you participation!
The LLJ Team

8/23/2019 12:42 PM
Hi Everyone,
We just wanted to give you a quick update and send some important information.
Registration has officially closed for the 2019 Tournament. If you are receiving this email, your team has been successfully registered.
We plan on releasing the final schedules at 5pm tomorrow (8/23/2019). The general open will be around 9am with first games starting at 9:20am. Unfortunately, we can not give an exact start time for your team or divison at this time, but make sure to have players, fans, family and friends "follow" their team.
By following the team, they will receive game notifications like final score and the team's next game. When scores are updated, notifications are sent out to anyone who subscribed to a team along with all the coaches.
Click here to follow your team.
You can also find important documents like court layout and rules on our site
HERE.
Thank you for your participation and support!
The LLJ Team

8/22/2019 11:31 AM
Description
Tournament
All teams
Boys & Girls: 12th, 11th, 10th, 9th, 8th, 7th, 6th, 5th, 4th, 3rd
Adult: Men & Women
Ability: Elite
$75.00-$100.00 entry fee
3 Game guarantee
Location
FieldHouse USA
3000 Grapevine Mills Pkwy Grapevine
Grapevine

,
TX
,

76051
Directions
General Information
Join us for the 7th annual Live Like Josh 3x3 basketball tournament.