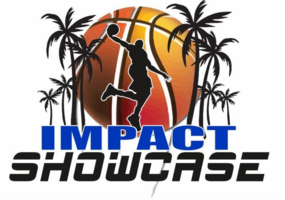 Impact Invitational
April 6-7, 2019 Sarasota, Florida
Description
***PLEASE MAKE SURE YOU CHECK YOUR TEAM SCHEDULE BEFORE THE EVENT, AS SCHEDULES HAVE CHANGED AND BEEN UPDATED*** TOURNAMENT INFORMATION / SCHEDULE PAGE LINK - https://usamateurbasketball.com/events/494 IMG WAIVER LINK - https://forms.imgacademy.com/view.php?id=25357 Check-In is Saturday Only from 8:30AM - 1:00PM IMPACT BASKETBALL 582 Mcintosh Rd Sarasota, FL 34232 ***For those who don't have access to the online waiver please use attached form and bring to check-in or IMG and give to the front table when you enter the gym. Thank You! HAVE A GREAT WEEKEND!!!
Tournament
All teams
Boys: 12th, 11th, 10th, 9th, 8th, 7th, 6th, 5th, 4th, 3rd
$335.00 entry fee
3 game guarantee
Location
General Information

Tournament Check in
Check-In is Saturday Only from 8:30AM - 1:00PM
IMPACT BASKETBALL
582 Mcintosh Rd
Sarasota, FL 34232
YOUR TEAM IS REQUIRED TO CHECK IN AT EVERY EVENT

If your team has a fully approved roster and you would like to take advantage of mobile check in please text your roster to 813-355-1565

Mobile Check in is available for those teams that have fully checked their team in. Every player must be approved with parent signature on the roster in order to be eligible for mobile check in.

ALL COACHES MUST PASS A BACKGROUND CHECK PRIOR TO COACHING IN A GAME. YOU WILL NOT BE ABLE TO TURN APPLICATIONS IN AT CHECK IN AND GET A PASS FOR THE WEEKEND.
Please visit the The American Coaches Association website to apply
You MUST have a copy of your official roster
printed off of the www.usamateurbasketball.com site.
This does not include hand written rosters or any other typed roster.
The roster MUST be printed off US Amateur Basketball national site. This is mandatory to play.
Every team MUST have a signed copy of our Florida Policies and Procedures as well as a signed copy of the National Rules in their team book.
Visit Rules section to print your copy or each.
You MUST have for every player:
Birth Certificate
Report Card
Current Picture
Any player missing any one of the requirements will not be able to play.
Any teams not showing up to check-in, during the check-in times will forfeit all games.
All coaches MUST be a member of the ACA. If you do not have your card you will not be allowed to sit on the bench.
Players must accompany their coach to check-in at the first tournament of the year they participate in and at the state and national tournaments.
Double Check to be sure you have everything
1. Official US Amateur Basketball "Printable" Roster
2. Signed Copy of the Florida Policies and Procedures
3. Signed Copy of National Rules
4. Birth Certificates for every player
5. Grade/Report Cards for every player
6. Current Pictures for every player
7. ACA cards (Florida Events Only, not needed for Nationals)
8. Scoresheets


US Amateur Sanctioned
US Amateur Basketball provides a cohesive national basketball platform that brings together the top grassroots tournament operators from around the country. Our goal is to bring together these various tournament operators to standardize and increase the quality of the tournaments being offered.