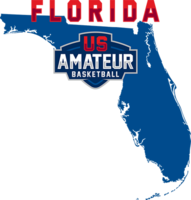 Perseverance Jupiter Jam
May 18-19, 2019 Jupiter, Florida
Description
Tournament
All teams
Boys & Girls
entry fee
Location
General Information
Perseverance Jupiter Jam High School
May 18-19, 2019
Tournament Contact: Candice Worley-Williams 561-262-2972
▪ HOME teams are on the TOP.

▪ ALL coaches are required to print scoresheet from the US Amateur website, link is located next to the roster link on your

team page.

▪ Print enough for the entire weekend. Scoresheets will NOT be available at the gyms.

Admission:
▪ Daily Adult: $10.00/day

▪ Student (5-18 yo): $5.00/day

▪ Children under the age of 5 are free

▪ Daily wristbands are valid for all gymnasiums for that day only, and must be worn on the wrist to gain entry; NO

EXCEPTIONS

▪ Coaches DO NOT get in free. Coaches without a current ACA card will be required to pay the daily rate.

ACA CARD INFO:
▪ ACA cards are valid for participating teams only

ACA cards are mandatory for all coaches. Coaching will NOT be allowed unless ACA cards are worn around the neck during games. There will be NO exceptions to this rule. Please do NOT enter your team unless you have a coach who has been cleared through ACA. ACA membership must be submitted at least 6 days before scheduled tournament. ACA membership link is provided below:

https://acasports.net/membership/

REAL TIME SCORES:

▪ Check schedule DAILY for changes COACHING ATTIRE:

The mandated coaching attire presents a professional appearance. Please refrain from coaching in basketball shorts, jeans, open toe shoes, tank tops, hats, sweat pants, etc...

Mandated by US Amateur Basketball, we would appreciate the following coaching attire:

▪ Collared Shirts
▪ Khaki Slacks/Khaki Style Shorts
CENTRAL CHECK IN:
Mandel Jewish Community Center
5225 Hood Rd
Palm Beach Gardens, FL 33418
Check-In: Saturday, May 18, 2019, 9am – 1pm
▪ Check-in prior to your 2nd game, is mandatory
▪ CHECK-IN TIMES WILL BE ENFORCED, NO CHECK-IN OUTSIDE OF DESIGNATED TIMES
Personal Check-In: Players who have not been cleared with 2019 US Amateur Basketball Stamp MUST be physically present for check-in. Failure to check in will result in forfeiture of all games. All required documents are mandatory for eligibility. The welcome letter will provide you with all the information.
Mobile check-in: text a copy of your signed and approved roster to the number below, by Saturday, May 18, 2019; prior to your second game. Confirmation must be received to verify that you team has been sent in.
Text: 772-201-5093
WHAT TO BRING TO CHECK-IN:
Team Books MUST have the following items:
Official US Amateur Basketball team roster must be PRINTED from the website.

Hand written rosters will not be accepted.

Birth certificate of each player.

Current picture of each player.

Current school year report card.

Copy of Florida & National Rules. Copies can be downloaded at http://flahoops.org
NOTE: All teams MUST be registered with US Amateur Basketball ($30.00 per team).
▪ Register @ US Amateur Basketball