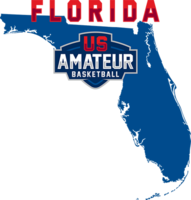 South Florida Showdown
March 14-15, 2020 Deerfield Beach, Florida
Description
Due to the Word health crisis Coronavirus (COVID-19) US Amateur has postponed this weekend's  South Florida Showdown. The event has been moved to May 9th & 10th.  We understand the hardship this decision puts on those involved, especially those teams traveling in for the event. We sincerely apologize for the need to take these measures; however the health and safety of our coaches, players & fans is our biggest concern and reason for this preventative step.  We will continue to assess the situation and make announcements as needed for future events. If you have any questions or concerns please contact our office at 813-991-6445. 
Tournament
All teams
Boys & Girls: 12th, 11th, 10th, 9th, 8th, 7th, 6th, 5th, 4th, 3rd, 2nd
Ability: Elite/Competitive
$335.00 entry fee
3 Game guarantee
Location
US Amateur Sanctioned
US Amateur Basketball provides a cohesive national basketball platform that brings together the top grassroots tournament operators from around the country. Our goal is to bring together these various tournament operators to standardize and increase the quality of the tournaments being offered.