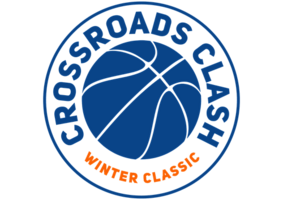 Messages
Day 1 Updates
Teams - thanks for a great first day to the tournament! A few reminders and updates.

Please check the brackets for game times tomorrow. A few later games were changed due to player or coach conflicts. We appreciate your flexibility!

Lost and found - if you returned home or to your hotel tonight with something extra, please bring it back to the main info desk tomorrow. We had several step-n-grip pads that disappeared after games today. Please double check to make sure you have the one that belongs to you.

Exit doors - if your teams are waiting for games near an exit door, please make sure they do not block the exit with their bags. This is a fire hazard and we want to ensure safety of everybody in the event of an emergency.

3 point contest winners - thank you to everybody who came out for the 3 point contest! It was a great turnout and will be a huge blessing for the Shewmaker family.

Boys
10U - Parker Greenlee (Columbus)
12U - 3 way tie - Jessen Watters, Aaron Snow, Nathan Snow
14U - Kael Shewmaker (Columbus)
16U - Jeffrey Wheeler (Northside)
18U - William Shaw (Miami Valley)

Girls
10U - 2 way tie - Cynthia Buck and Ellie Beckett (Northside)
12U - Lylla Edwards (FW Guard)
14U - 2 way tie - Mya Presto (Bluegrass), Sierra Phillips (Western Michigan)
16U - Aubrey Ayer (Western Michigan)
18U - Courtney Simmon (LKY)

See you on the courts tomorrow and good luck!
12/1/2023 9:35 PM
Clash Parking and More
Hi everyone – looking forward to a great weekend of games starting tomorrow! A few reminders as we kick off games.

Facility will open 30 minutes prior to first game. PAC doors will open at 7:30am Friday, 8:00am Saturday, Mojo doors at 11:00am Friday.

No outside food will be permitted inside the facility. Full concessions will be available throughout the day.

Please park in designated parking spots. Do NOT park in the grass or fire lanes or your vehicle will be towed. The attached parking lot to the east at Wright's can be used as overflow parking if the PAC lot is full. If both lots are full, please utilize Lot G just to the west (note this is a further walk, but better than your vehicle being towed!!).

Please do your part in respecting the facility guidelines for both outside food and parking.

Brackets can be found online below. You can also download the Exposure Events app and find the Crossroads Clash tournament for ease of navigation.

Brackets and Schedule

3 point contest will take place at 6:30pm on Court 4. We want to share the joyful memories of Kole Shewmaker, who, at the age of 16, passed away in an automobile accident. Kole, a former Columbus Hawks player, was not just an exceptional athlete but also a cherished friend known for his love of basketball and strong sense of camaraderie. In celebration of his spirit, a three-point competition is being held, with proceeds supporting his family. The Hawks basketball club and Shewmaker family are grateful for the love and appreciate the kindness extended by several programs in Indiana during this challenging time. $5 cash only entry fee with award certificates for divisions from 10U up to 18U.

Admission bracelets will be for the entire weekend. Payable by cash and card*:
Free - Kids 3 and under
$5 - Kids 4-9
$10 - Ages 10+
$50 - Family in same household
*Note: there will be a 3% convenience fee for paying by card.

See you in the gym this weekend!

Matt
11/30/2023 11:11 AM
Coach Sign In/Roster Info
Coaches and ADs – as you prepare to come to the tournament this weekend, a few reminders.

Coaches sign in will be at the main table past the admission desk. You can let admissions know you are a coach and proceed to the info desk to register. You will be asked to sign your name and phone number. Phone numbers are being collected in case we need to reach out to a team to get a game score or with any urgent updates. There will be 2 coaches per team allowed for the tournament. Any additional coaches will be required to pay for an admissions bracelet.

Players do not need to register, rather when they arrive, they can get a separate wrist band to put on their bag or keep in a pocket for admission. Do not have players put wrist bands on as they will not be permitted to play in a game with it due to safety concern.

Payment reminders have been sent to those who still owe registration dues. Please bring a check with you during registration.

Rules will be posted at each scorers table. Reminder that we are following NCHBC guidelines for all tournaments. This includes players on multiple team rosters. Players are only allowed to play on one team within an age group. Example, a player cannot play on an A and a B team within the 12U division, but could play on a 12U and a 14U team.

Please let me know if there are any other questions. Safe travels to all and see you Friday!

Matt
11/29/2023 4:01 PM
Clash Game Information
Coaches - please find attached instruction sheet outlining the rules for the games this weekend. A few points of clarity from previous emails.

Top team is home, bottom team is visitors (this should now be displayed correctly in both brackets and schedule grid).

Home team is responsible for official scorebook, filling out final score sheet after game (these will be located on the score table at each court), and pre-game prayer

Visiting team is responsible for scoreboard operator

We will be following NCHBC bonus foul rules; double bonus each quarter after 5th team foul.

We will have these instructions posted at each score table for reference.

Matt
Crossroads Clash Info
Hi all - sending some information regarding the tournament next weekend!

Schedule
The schedule has been released and can be found on the Schedule tab. Top team is Home, bottom team is Away (this is noted on the bottom of each bracket).

Schedule Page

Note: After clicking your division, scroll to the bottom of the page to see the full bracket. You can also click the date header to minimize the entire game list for that day.

You can download Exposure Events App from Apple App Store or Google Play for ease of navigation.

Games under your teams individual page will be automatically updated once each round scores are entered.

Due to the size of girls divisions, several girls games will be at 8am at PAC on Friday. Please check your division schedule for entire bracket.

Admissions
Admission bracelets will be for the entire weekend. Payable by cash and card*:

Free - Kids 3 and under
$5 - Kids 4-9
$10 - Ages 10+
$50 - Family in same household
*Note: there will be a convenience fee for paying by card.

3 Point Contest
Less than 2 weeks ago, the Columbus Hawks homeschool community recently lost a former player, Kole Shewmaker, to a tragic automobile accident. In his honor, we will be holding a 3 point contest where proceeds will go to support their family.

Details:
$5 entry fee - (CASH ONLY)
Friday, 5:20-6:20pm on Court #4 at PAC
Each contestant will get 30 seconds to shoot 10 shots
Award certificates will be handed out for the following divisions:
(1) 16U-18U Boys
(1) 16U-18U Girls
(1) 12U-14U Boys
(1) 12U-14U Girls
(1) 10U Boys
(1) 10U Girls
10U will shoot from the FT Line

Games
Each team will need to provide a volunteer to run the scoreboard and book.

At each table, there will be a score reporting sheet with your game details. Book keepers are asked to write the final score on the sheet and leave the game sheet on the table for a tournament runner to collect after each game.

Thanks,
Matt
11/25/2023 3:43 PM
Final Brackets
Hi Coaches - thanks for the feedback and understanding while working through final bracket placement and scheduling. I believe we now have brackets that are final.

Schedule

Updates include:

12U Girls bracket game 7 and 9 times
G14U 1st and 3rd place game time
B12U play in game participants
B16U gold and silver teams updated; Evansville to Gold, LKY to Silver
B16U Silver round 2 game times
B18U gold and silver teams update; HSRC to Gold, Marion to Silver

I will be sending a separate email out to the entire distribution later today or this weekend with several event details and any additional updates.

Thanks,
Matt
11/24/2023 11:26 AM
V1 Schedule Released
Coaches - the first draft of the schedule has been released.

Schedule Page

The easiest way to view the brackets is to click Schedule from the homepage menu, select your Division, then scroll to the bottom to see the bracket.

Note: After selecting a division, if you click the date header in the game list, it will minimze the entire section and just show the brackets.

Please review these and send me any major issues. As always, I was working to honor as many requests as possible, but we have a full schedule.

A few highlights:
Girls 14U and 10U needed to start at 8am at PAC (I left plenty of buffer time to travel to Mojo

Note that this is just the first draft, I will consolidate any feedback and adjust as able, highlighting any updates made

Families can sign up for updates by clicking the Teams menu, finding their team, and signing up in the Notifications section (game results and next game schedule will be automatically communicated when game results are entered or game time/location changes)

Teams Page

Thanks and have a great Thanksgiving!

Matt
11/22/2023 6:20 PM
Division Seeding Review
Coaches,

Wanted to get bracket divisions and seeding out for review. Please check your divisions and seeding as shown below for any major errors. Actual seeds and placement in brackets will be adjusted slightly for non-regional matchups.

My goal is to have the brackets and schedule out for review by Wednesday.

Boys 18U Gold
1 Ft. Wayne Hawks
2 Northside Lions
3 HEA Firebirds
4 Noble Whitley Warriors
5 Indy Northwest Warriors A
6 HSRC Patriots
7 Bluegrass United
8 West Michigan Hornets
9 Marion Hawks
10 LKY Saints

Boys 18U Silver
11 Columbus Hawks
12 Living Water Marlins
13 Wabash Valley Warriors
14 Evansville Racers
15 MCAC Wildcats
16 Christ the King
17 Indy Northwest Warriors B
18 Miami Valley Saints
19 Ft. Wayne Guard
20 MCA

16U Gold
1 Northside Lions A
2 West Michigan Hornets A
3 Bluegrass United
4 HEA Firebirds
5 Miami Valley Saints
6 Noble Whitley Warriors
7 LKY Saints
8 Ft. Wayne Guard

B16U Silver
9 Evansville Racers
10 Marion Hawks
11 Columbus Hawks
12 Northside Lions B
13 West Michigan Hornets B
14 Wabash Valley Warriors
15 Ft. Wayne Hawks
16 Christ the King

B14U Gold
1 Indy Wildcats A
2 Bluegrass United
3 Noble Whitley Warriors
4 Northside Lions A
5 LKY Saints
6 West Michigan Hornets A
7 Ft. Wayne Guard
8 Ft. Wayne Hawks
9 Indy Northwest Warriors A
10 Evansville Racers A

B14U Silver
11 Miami Valley Saints
12 West Michigan Hornets B
13 Northside Lions B
14 Columbus Hawks
15 Evansville Racers B
16 Wabash Valley Warriors
17 Indy Wildcats B
18 Indy Northwest Warriors B
19 West Michigan Hornets C
20 Christ the King

B12U Gold
1 Northside Lions A
2 Evansville Racers
3 West Michigan Hornets
4 Bluegrass United
5 Indy Wildcats
6 Ft. Wayne Hawks
7 Indy Northwest Warriors
8 Ft. Wayne Guard
9 Marion Hawks

B12U Silver
10 Miami Valley Saints
11 Columbus Hawks
12 Christ the King
13 Northside Lions B
14 Wabash Valley Warriors
15 Noble Whitley Warriors

B10U
1 Indy Wildcats
2 Northside Lions
3 West Michigan Hornets
4 Noble Whitley Warriors
5 Ft. Wayne Guard
6 Columbus Hawks
7 Christ the King
8 Indy Northwest Warriors

G18U
1 West Michigan Hornets
2 CHAP
3 Bluegrass United
4 Northside Lions
5 Ft. Wayne Guardians
6 Ft. Wayne Hawks
7 LKY Saints
8 Evansville Racers

G16U
1 Noble Whitley Warriors
2 West Michigan Hornets
3 CHAP
4 Christ the King
5 Marion Hawks
6 Indy Northwest Warriors
7 Indy Wildcats
8 Columbus Hawks

G14U
1 Northside Lions
2 West Michigan Hornets
3 Bluegrass United
4 Ft. Wayne Hawks
5 Noble Whitley Warriors
6 Marion Hawks
7 Miami Valley Saints
8 Ft. Wayne Guardians
9 Indy Wildcats
10 Indy Northwest Warriors
11 Evansville Racers
11/20/2023 11:19 PM
Clash Update
Hi all - looking forward to the tournament in a few weeks! Wanted to send an update and there will be more to come leading up to the tournament.

All information regarding scheduling and teams will be ran through the website.

Teams
You can review the teams in each division on the teams tab here. You can pass this along to your clubs and they can sign up for notifications by clicking your team and then entering either their email or phone or both. This will keep them updated on all games and results.

Schedule
The initial schedule will be released for review in the next week with the final schedule targeted to be released by 11/25 at the latest.

Friday games will start at 8am and last game will start at 8:50pm. Boys divisions 12U to 18U will start the earliest with times still TBD.

The facility address is:

Pacers Athletic Center (PAC)
200 E 186th
Westfield, IN 46074

We currently have 120 teams signed up, so Friday games will use an additional facility. All girls divisions will play their first round games at Mojo Up Sports Complex / Finch Creek located at:

16289 Boden Rd
Noblesville, IN 46060

Girls games at Mojo will start at 11:30am Friday.

Saturday games will start at 8:30am and last game will start at 5:50pm. All Saturday games will all be played at the PAC.

Doors will open 30 minutes prior to first game.

Admissions
Admission bracelets will be for the entire weekend and are $10 for individuals and $50 for families (same household). Players, coaches, and children 4 and under get in free.

See you in a few weeks!
Matt
11/16/2023 4:48 PM
Final Seeding Feedback
Coaches - please submit all seeding feedback by end of day tomorrow. I will be working on initial brackets and scheduling this weekend into next week for initial draft.

Seeding Form

If you have any scheduling matchup or coach conflict requests, please submit them on the form below.

Team Feedback Form

Thanks,
Matt
11/16/2023 4:25 PM
Seeding / Schedule Forms
Coaches / ADs - please submit forms for seeding and any schedule requests by Friday, 11/17. Reminder that payments are also due by end of the week.

Seeding Form

Schedule / Team Request Form

Matt
11/13/2023 3:16 PM
Crossroads Clash Update
Hi Coaches and ADs,

Several updates on the upcoming tournament. You will notice that all updates are going to come through the website where all tournament information will be stored.

If your coaches are not registered, they can do so by going to the event home page, clicking Teams at the top, finding their team, then click Register to claim this team. If you have a list of coaches for teams, you can also send them to me and I can enter them quickly. Please get this updated as all schedule updates, tournament updates, and communication will go out via this database.

You can also send out the event page to your clubs where they can follow their team. Everybody will be able to see the schedule (once released) and receive automatic upcoming game notifications and any game change notifications. To follow your team, find your team and submit phone or email information under Notifications on the Team page.

Event page: https://basketball.exposureevents.com/204376/crossroads-clash-winter-classic

Tournament Timeline:
11/10: Registration closes
11/13: Team feedback / matchup / schedule requests due
11/17: Payments due
11/20: Preliminary brackets released
11/25: Final brackets released

Team feedback and schedule request form can be submitted here:

https://forms.gle/QH1rcby8NibxYTJP9

A separate division seeding form will be sent out on Friday for each division once registration is closed.

List of teams by age group can also be found on the event page under the Teams tab here:

https://basketball.exposureevents.com/204376/crossroads-clash-winter-classic/teams

As always, let me know if you have any questions!
Matt
11/7/2023 9:09 AM
Description
For over 20 years, hundreds of homeschool teams from around the Midwest have converged in Indianapolis each December for a weekend full of competitive basketball. The 2023 Crossroads Clash tournament will be held Friday and Saturday, December 1st and 2nd. See payment and additional information below.
Tournament
All teams
Boys & Girls: 18U, 16U, 14U, 12U, 10U
Ability: Competitive
entry fee
Location
Pacers Athletic Center
200 W 186th St
Suite A
Westfield

,
IN
,

46074
Directions
General Information
Teams are guaranteed 3 games. Divisions are seeded and teams placed in a 2 way bracket with winning teams advancing right and losing teams moving left. The tournament follows NCHC guidelines.

Prices will be posted by September 1 and payments can be made during the registration process (additional processing fee required) or by mailing a check to the following address:

Indianapolis Northside Lions
PO Box 53
McCordsville, IN 46055

Each club must submit their Insurance Policy by emailing to tournament director, Matt Obras at matt.obras@northsidelions.org prior to the tournament.

For hotel options visit the Travel/Lodging tab or the following link:
https://hotels.sitesearchllc.net/group-event?id=71260
---
All event related questions should be directed to Matt Obras at matt.obras@northsidelions.org.