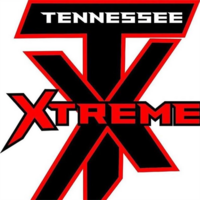 Messages
Tnxtreme AAU Qualifier
I hope all of you enjoyed the tournament in Chattanooga this weekend and thank you again for coming!
4/16/2023 7:29 PM
Tnxtreme AAU Qualifier
Good morning coaches, if you are headed to a game at GPS this morning and staying in the Hamilton place mall area, you need to look at an alternative route because there is a wreck on I 24.
4/16/2023 8:00 AM
Tnxtreme AAU Qualifier
All scores will be updated shortly!
4/15/2023 4:46 PM
Tnxtreme AAU Qualifier
If you have a game today with Tennessee Chosen Few 8th grade or 6th grade, that game will be a forfeit. They did not show up for the tournament.
4/15/2023 8:25 AM
Tnxtreme AAU Qualifier
Cost at the gate this weekend will be $10 and weekend passes will be $25. No Credit cards at admission. During the tournament the Exposure Basketball app will be the best way to keep up with your schedule.
4/13/2023 11:01 AM
Tnxtreme AAU Qualifier
Hello Coaches, I would like to thank you for attending the Tennessee Xtreme AAU Girls State Qualifier. I hope you and all your players and families enjoy your time in Chattanooga this weekend. Teams can register at any gym location, just please make sure you have your roster form complete. Also, please pay $225 for your team at the time of registration and make checks payable to Tennessee Xtreme Basketball. Remember all players, coaches, and bookeepers must have a valid AAU card membership.

Thank you again for attending and I hope we all have a great weekend of basketball!
Juan Hansford
Director of Tennessee Xtreme Basketball
4/13/2023 9:35 AM
Description
2023 Tennessee Xtreme AAU Girls Basketball State Qualifier
Tournament
All teams
Girls: 11th-3rd
$225.00 entry fee
Location
AAU Licensed
AAU Licensed #: 3KSEBW3725
This event is licensed by the Amateur Athletic Union of the U. S., Inc.
All participants must have a current AAU membership.
AAU membership may not be included as part of the entry fee to the event.
AAU membership must be obtained before the competition begins except where the event operator has a laptop available with an internet connect. Participants are encouraged to visit the AAU web site to obtain their membership.
---
All event related questions should be directed to Juan Hansford at jhansford@uhm.com or call 423-635-0999.