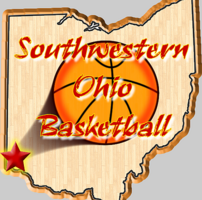 Messages
Schedule confirmations
Hi coaches. So far, we have only had about half of the teams confirm their schedules. If you have not yet confirmed, please do so as soon as possible by emailing jdeaton.athletics@gmail.com with your team name and division. We want to ensure every team has recieved their full schedule to ensure we don't have any no-shows to begin the season
11/29/2023 3:53 PM
SWOB WINTER LEAGUE
Coaches,

Tentative schedules will be posted by 11am today. We have put over 150 hours of man hours working on these and reviewing them. We tried to honor all schedule requests but there were some rare occasions we couldn't honor them. This usually occurred when the team you are playing had opposite requst. We also was trying to avoid any team having more than one bye weekend unless you requested off certain weekends.

AT THIS TIME WE NEED YOU TO CONFIRM THAT YOU RECEIVED YOUR SCHEDULE BY EMAILING US AT JDEATON.ATHLETICS@GMAIL.COM. ALSO PLEASE CONFIRM YOUR GAME FOR THIS WEEKEND TO THE SAME EMAIL BY SENDING TEAM NAME, DATE, TIME & LOCATION OF GAMES THIS WEEKEND.

If you have any iissues with your schedule please email jdeaton.athletics@gmail.com and tom_sunderman@yahoo.com. We will review them and see what we can do. We cannot guarantee anything at this time, but like we have the last 28 years we will do the best we can. This year we will be strictly enforcing the penalties for teams who fail to show up for their game or cancel their game without proper notification. We will send out our reschedule policy later tonight along with a copy of the league rules.

At this time we need all contact info for each team if you have not sublitted it. Also all rosters are due this week. You can make adjustments to your schedule until December 31st, but any additions to your roster must be submitted befgore that player plays in a game. A player may play on more than one team as long as they are in a separate division. You can go on Exposure to submit your roster or you can email it to tom_sunderman@yahoo.com but it must be done this week if you haven't already.

ALL LEAGUE FEES MUST BE PAID BY NOON TUESDAY NOVEMBER 28TH! YOU CAN EITHER PAY ON THE PAYPAL LINK AT www.swohiosports.com, YOU CAN VENMO TO @SOUTHWESTERNOHIOBASKETBALL OR CASH APP TO $SWOHIOBASKETBALL.

Look for more info to come out later tonight. Thanks

Tom Sunderman 235-9007
James Deaton 289-6223



11/27/2023 9:56 AM
SW OHIO WINTER LEAGUE
Coaches,

We wanted to give everyone an update on this year's winter league.

We have set up the divisions, put in everyone's schedule requests into the program and will be done with the first version of the schedule tonight. Starting tomorrow we will start reviewing the schedules and make the necessary changes and will hopefully complete this process by Thursday morning. At that point we will review the gym schedules to make sure everything looks god and have them down to final tentative version on Saturday. This will gove us 2 days to get with some of the larger programs to make sure we are on same page. The planis to post the schedules Monday November 27th and email coaches with them that day.

The 2nd and 3rd grade boys are being scheduled under the same link but in different divisions. Please understand that 2nd grade teams are playing other 2nd grade teams and same for 3rd. The reason we scheduled them under smae link is in case we need to adjust schedules after Christmas break to have stronger 2nd grade teams play lower 3rd grade teams. We also scheduled all the girls leagues under the same link so we could do crossover divisional games when needed. We will revisit all schedules at Christmas break and make adjustments the league deems necessary at that time.

Some important dates:
November 27th League schedules released
League fees and rosters due
December 1 First day of games
December 22 - 31 Christmas Break
February 18 Last day for league games
February 23 - March 6 Post Season Tourney

Over the next 24-48 hours we will send out the final league rules and any other necessary items we fell you need. If you have not paid your league fees you can do so by paying through Paypal on this link https://basketball.exposureevents.com/210636/swob-winter-league/payments, sending through Venmo to @southwesternohiobasketball or to Cash App to $swohiobasketball. These fees along with rosters need to be turned in by November 27th or yoour team will be removed form the schedules that week. If you need to make arrangements to pay or drop off any of these items email Tom Sunderman at tom_sunderman@yahoo.com or James Deaton at jdeaton.athletics@gmail.com.

If you have any questions at this time please send them to us and we will fo the best we can to get back to you.

11/19/2023 5:16 PM
Description
Over 300 teams from across the tri-state area play in this 10 game season. A single elimination tournament at the end of the season is included.
League
All teams
Boys & Girls: 12th-2nd
$125.00-$325.00 entry fee
10 game guarantee
Exposure Certified
Location
General Information
- 10-game season plus one and out tourney (teams will be placed in a tourney based on their record), 5 home games & 5 away games. Teams without a home gym will use one of the private gyms (Landmark, Friars, and Sports of all Sorts in Ky)
- Weekends starting December 1st and running through February 18th (off Dec 22 - 31). Post-season February 23 - March 7
- Boys and Girls Upper Athletic, Lower Athletic, Open Rec, Community Rec. We may offer upper and lower divisions within these divisions if numbers permit
- $125 per team if you have a home gym ($100 if you have 10 or more teams) and $275 per team if you need a home gym ($225 if you have 10 or more teams; 200 for 20 or more)
- Ref fees: $30 Per Game
- DEADLINE: NOVEMBER 1ST
Registration
Registration is currently open for the following divisions:
To make a payment please visit the payments section of the event.
---
All event related questions should be directed to Tom Sunderman at Tom_Sunderman@yahoo.com or call 513-235-9007.