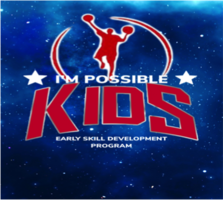 Messages
First Session
Hi parents. This is a reminder that Saturday, November 4th (tomorrow), is the first day of the Lil Ballers program for the first session. It goes from 9:00 AM - 10:00 AM on the back top court at Landmark. If you have a ball you can bring with your son's name on it please do. If not we will have extra balls there. Please try to arrive 10-15 minutes early to get checked in and make your way to the back court
11/3/2023 3:54 PM
The following individuals are officially participating in the Lil Ballers Early Skills Development.
Please note some individuals may not be present yet. Click on the individual to view more details.
Click on the individual's name, and follow the instructions under Notifications to receive notifications.
---
All event related questions should be directed to Tom Sunderman at Tom_Sunderman@yahoo.com or call 513-235-9007.