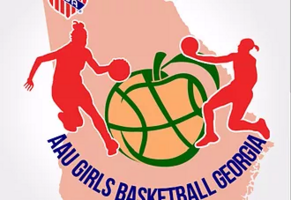 Ga Girls AAU Basketball
Georgia Girls AAU Sanctioned State Qualifiers & State Tournament. Girls teams/clubs 3rd - 11th Grade are invited to participate in well organized, highly competitive points based tournaments for the 2019 Spring season culminating in the AAU State Tournament May 3rd - 5th and May 11th - 13th, 2019. The State Tournament will be a points based merit system ranking teams throughout the Spring season leading up to the State Tournament. For more info, details or specifics give us a call at 470-578-6653 or email us at georgiagirlsaaubball@gmail.com.
No entries found for this search.
Choose a sport to begin search.