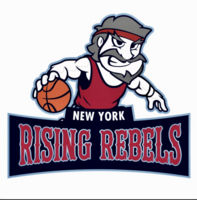 NY Rising Rebels
The New York Rising Rebels mission is to provide development and instruction to young athletes who would like to become legitimate high school basketball players. Through such guidance, our certified coaching staff prepares all Rising Rebels players, both mentally and physically, to compete against elite talent and properly expose each athlete to college programs.
No entries found for this search.
Choose a sport to begin search.